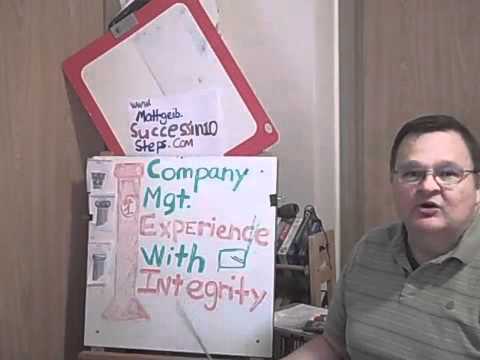 Earlier this week we started a series on the 'FIVE  PILLARS' your business must have in order to maximize your  success in this industry.
This is the FIRST of the 5 needed Pillars…….
" Company Management Experience With Integrity"
The 'key' word here are MANAGEMENT & EXPERIENCE
Does your Company CEO, Owner, Master Distributor and leadership have REAL time , 'in the trenches EXPERIENCE' in Network Marketing; in other words have they ever Built a successful 'Downline' bringing in Distributors and retailing product?  If they have no such experience  and have just bought the company, you may have problems; they may not have an understanding of the issues a distributor faces in the field.
The other part of this 'Pillar' Is the  Issue of Company Management  'INTEGRITY'
In the video I go into simple research you can do to find the back round of  your companies leaders.  I also go into buying leads & your companies Policies & Procedures…perhaps there is more to joining the business than meets the eye. These are issues that we all need to be informed about , please watch the video and give me your feedback below.